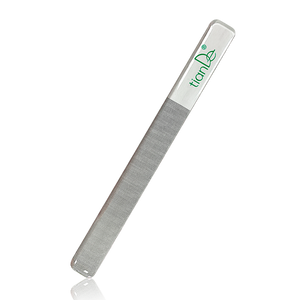 TianDe Polishing Nail File
TianDebeauty
Regular price £9.60 £9.60 Sale
Effective, compact, and stylish - the nail file will become your reliable beauty helper.

The file is made of high-quality glass, so it is gentle on natural nails and skin. Special knurling with a fine abrasive pattern created by laser technology ensures maximum effectiveness.

Nail file:
- it polishes the nail body and gives it a mirror-like shine;
- provides the effect of gel polish. After completing this procedure, you will not even want to cover your nails with polish - they will be perfect even without covering them.
- it "closes" loose edges of nails;
- it provides excellent disinfection and cleansing.
APPLICATION:
For polishing nails once in 2-3 weeks. With a thin and weak nail plate - with caution.