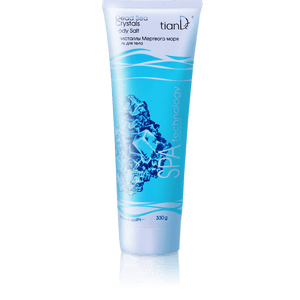 Tiande Dead Sea Crystals Body Salt
tiandebeauty
Regular price £16.60 £16.60 Sale
The salt crystals from Dead Sea which are contained in this product stimulate the skin to start the process of rejuvenation and renewal. The Dead Sea salt contains COLOSSAL AMOUNT OF BENEFICIAL INGREDIENTS. Active mineral elements make up about 70% of the product.

The product is eco friendly and contains 26 minerals and trace elements.

A smooth creamy texture of this cosmetic product guarantees gentle removal of dead cells, stimulates blood circulation and accelerates the metabolism in your skin; it nourishes the skin with trace elements and minerals, absorbs toxins and impurities; aids to fight the "orange peel skin", improves elasticity and overall appearance of the skin.
APPLICATION:
Apply evenly on wet skin and rinse well with water.