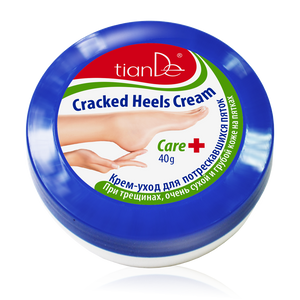 Tiande Сracked Heels Cream
tiandebeauty
Regular price £9.20 £9.20 Sale
Cracked heels are inconvenient in all manner of ways – not to mention just how unsightly they are. The sensation of constant dryness, irritated skin, pain when walking and the taboo against wearing sandals – those are just some of the problems. It's unpleasant to look at feet like that – and even worse to touch them.
TianDe's Cracked Heels Cream effectively moisturises and nourishes your skin. With each day of use, heels that were just "cracking at the seams" get softer and softer!
The product's composition includes extracts and oils of essential botanicals, vitamins and moisturising components. This cream will help you forget all about cracked heels and dry, rough skin and let you finally enjoy the softness and smoothness of your heels!