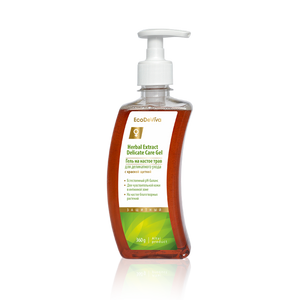 TianDe Herbal Extract Delicate Care Gel
TianDebeauty
Regular price £13.80 £9.80 Sale
Natural protection of women's health

Nature is beautiful and multifaceted, it was she who inspired the corporation to create a gel for delicate care based on herbal infusion, which has a beneficial effect on women's health.

The product was created in Altai and contains more than 90% natural ingredients. The soft formula of the gel is suitable for the most sensitive skincare.

The active ingredients of the product help to strengthen local immunity, maintaining the natural protective barrier and the pH balance of the intimate zone.

Thanks to its balanced composition, the gel soothes delicate skin and provides a feeling of comfort every day. It refreshes and moisturizes the skin and relieves discomfort after epilation.

Use quality products and be healthy!

APPLY:
Apply a small amount of gel to intimate parts of the body, lather, rinse with water. For external use only.