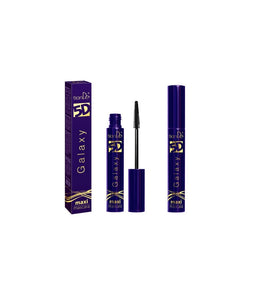 TianDe Galaxy Volume 5D Mascara
TianDebeauty
Regular price £22.00 Sale
It takes only a glance to be overwhelmed on the spot! 

Seductive dresses and high heels also work, but without alluring eyes this is merely tinsel. You don't believe it? 
Remember the Eastern beauties whose feminine charms were only revealed by the face, and then just the eyes were completely visible. 
But how they used this seduction tool! They could, and you could too!
Galaxy Volume 5D Mascara will help you to look all 100% in any situation. 
At the same time, it functions as five products!
Galaxy Volume 5D Mascara is:
volume without heaviness - even if you put two layers on your lashes they will not become "spider legs";
ideal separation - the brush with hard bristles separates even short lashes;
sustained curve - be sure that the curved lashes will stay with you until the end of the day!
unbelievable length - the mascara will lengthen each lash, creating a luxurious look;
gentle care– your lashes will look marvelous, they are soft, puffy and cared for!
APPLICATION:
Apply the mascara to the lashes from the base to the tips. 
To create the maximum volume and rich color, apply the mascara in two layers.