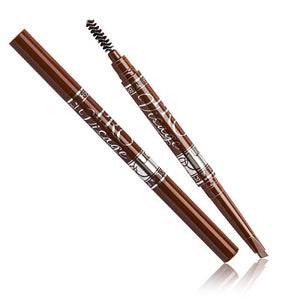 Tiande Eyebrow Pencil
TianDebeauty
Regular price £10.20 Sale
According to makeup artists, beautiful, well-groomed eyebrows account for 90 % of great makeup! This TianDe pencil will help you create the perfect brows! Thanks to its long-wear formula, it won't fade or smear throughout the day. The product's composition includes candelilla wax, which naturally "sets" the right arch.

The convenient sharpener helps you achieve the perfect precision of application, while the practical "brush" on the other end can be used to groom your brows, accentuating their perfect shape.

Available in two shades: brown and graphite.
APPLICATION:
Color your brows with the pencil, shading the skin between the hairs as you go. Regulate color intensity by pressing on the lead to make it stronger or weaker.