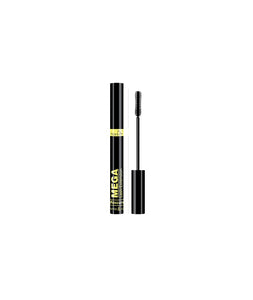 Tiande Mega Lash-Extension Mascara
TianDebeauty
Regular price £15.60 £15.60 Sale
What are you ready to do to have long eyelashes? No sacrifices are required, try Mega Lash-Extension Mascara by TianDe – you'll be delighted! It will make even the most unnoticeable eyelashes really long. Besides amazing extension, you'll get gentle care as well – the mascara contains a strengthening vitamin complex.
The convenient silicone brush will separate each eyelash in an ideal way, creating a natural 'fan-like' effect. Thanks to the long-lasting formula, the mascara will be with you till the end of the day, even if your day flows smoothly into a late-night party.
This is so simple – colour your eyelashes and forget about it! You will only have to catch glances full of admiration.
APPLICATION:
Apply the mascara from the base towards the tips of your eyelashes. Apply 2 layers to create the maximum volume and rich colour.
7.6g