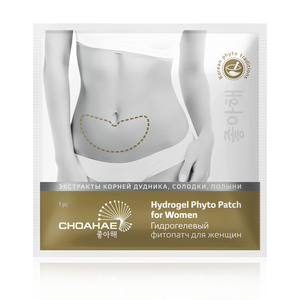 Tiande Hydrogel Phyto Patch for Women
Tiande products England
Regular price £10.70 £10.70 Sale
A feeling of tension, discomfort, general weakness, and the urge to stay at home and cosy up under the covers. Do you recognize these feelings? Most women go through them every month. But how can you alleviate these unpleasant feelings and live a full and colourful life even in this period? Korean scientists have found a solution. The Hydrogel Phyto Patch for women will help to improve your general state and invigorate you. The patch:

- improves the state of the skin in the lower abdomen, leaving it soft and smooth
- alleviates discomfort when you're having your days
- is not visible under the clothes and you will practically not feel it
- provides a slight feeling of warmth
- helps you live a normal life on any day of the month

Apply the Phyto Patch in the area of the lower abdomen and you will feel relief before you know it. Enjoy a full life every day!
APPLICATION:
Remove the protective film and apply it to the dry, cleansed skin of the lower abdomen. Apply it once a day for 3-4 hours (it can also be used during sleep - for up to 7-8 hours). For single use only. Use the product immediately after opening it.